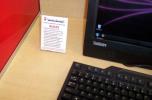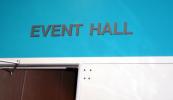 The Center provides outdoor and indoor meeting, social, and recreatonal facilities.
The Cyber Center offers free Internet access as well as access to popular computer applications.
The Parks Lending Library features over 4000 items, most of which are of specific interest to the LGBT community.
A copy of Never Climbed His Mountain by Julian Gladstone was donated to the Lending Library by Diva Las Vegas in 2013.



A very unique feature of The Center is "The Johns&quot, which is a true gender-neutral multiple-occupant restroom complex which offers appropriate privacy and meets all building codes.
Although the name is appropriate for such a facility, it was actually named in honor of two donors, whose names happen to be John, who contributed to the construction of the new Center.